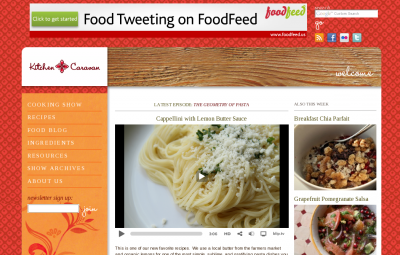 Client Requirements:
The following tasks were accomplished for Kitchen Caravan's website - Retheming of Blogs, Recipe, Cooking Show, Episodes and Archives pages - Integrating the drupal user newsletter sign up with Create Send
Why Drupal:
Kitchen Caravan was a drupal based site when we were approached by our client.
Implementation Details:
Embedded Media and other modules were used for providing Audio/Video capability to the Blog pages. Cooking Show Archives were achived using custom theme and nodequeue to enable ordering of the Episodes. Also, the episodes were categorized using taxonomy for the Date Range.