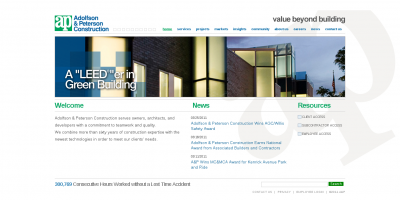 Client Requirements:
The objective was to migrate the existing site to Drupal 6 with some additional features. The site provides information about the company, the projects undertaken by it, their services, recently awarded projects, press releases and career opportunities.
Why Drupal:
Framework to efficiently enter, manage, categorize content and also the ability to easily customize to successfully implement requirements by the clients.
Implementation Details:
We categorized the content by using taxonomies so that we could use the default taxonomy callbacks to display data for a particular category. Contents belonging to their categories were displayed using views. Nice menu combined with custom JQuery was used to create the drop-down list of the primary menu items.